Support for Testing and Certification
Support for Testing and Certification (e.g. UL, CE, CCC, etc.)
To ensure that your product can make it to market quickly, our experienced engineering and quality teams can assist you to meet all international quality and safety requirements and approvals. This can be achieved with the help of some or all the following:
Custom Test Equipment Design and Development
On-the-fly component verification during surface mount assembly
Manual investigations using bench-top instruments
Functional Test rigs (manual or automatic)
Electrical safety testing of complete boxed products
X-Ray Systems
Temperature cycling facilities (environmental testing)
The main certifications being: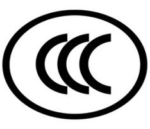 CCC Certification (China Compulsory Certification) is a mandatory certification including product testing in China, an initial factory audit and subsequent annual follow-up inspections for products that are listed in the CCC catalogue.  The CCC certification is comparable to other certifications for the standardization of product quality and safety, such as the European CE system.

CE (European Commission) is a compliance scheme imposed by European. It also has requirements for the protection of the electromagnetic spectrum, but the requirements include other aspects such as the protection of the consumer and in some cases the environment.

RoHS (Restriction of Hazardous Substances) also known as Directive 2002/95/EC, originated in the European Union and restricts the use of six hazardous materials found in electrical and electronic products. All applicable products in the EU market after July 1, 2006, must pass RoHS compliance. RoHS impacts the entire electronics industry and many electrical products as well.

UL (Underwriters Laboratories). This is one of the most common UL Listing Marks. If a product carries this Mark, Underwriters Laboratories found that samples of this product met UL's safety requirements. These requirements are primarily based on UL's own published Standards for Safety.