NPI , PLM, and DFM Services
We at Trio Engineering tirelessly work on implementing the most suitable new product introduction (NPI) and Product Lifecycle Management (PLM) strategy, in line with our customers' expectations and requirements.
To do so, we focus on value-added services guided towards excellence and performance from prototyping, co-design and specifications definition, to design for excellence, design for manufacturing, design for assembly and design for cost.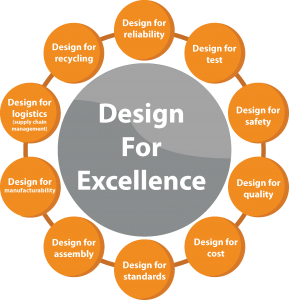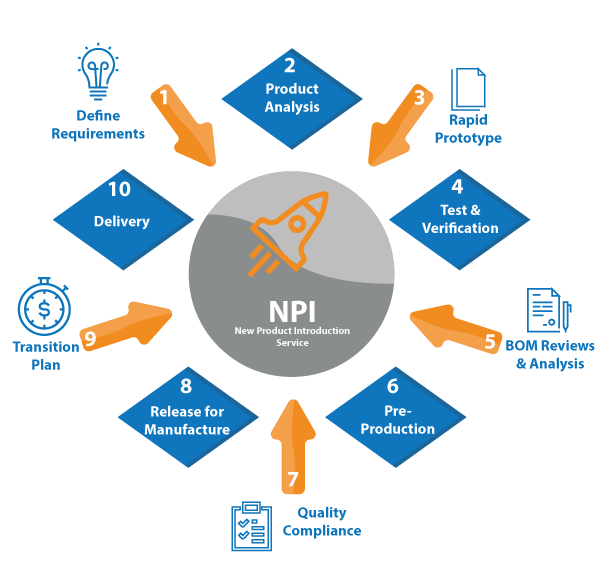 Thanks to our very dedicated engineering teams, we work on foreseeing the upcoming manufacturing challenges and provide suggestions for improvements from the outset.
We make a difference in how our customers take their new products to market.
Trio realizes the critical importance that New Product Introduction (NPI) plays in optimizing a new product's time to market. When we help customers launch complex products, we can provide engineering, technology and manufacturing expertise to meet the customer's expectations. At Trio we have extensive experience with design, quick-turn prototyping, product verification, volume production and logistics.
To ensure a smooth product launch, we not only deliver our customers' products on time, we provide them with detailed feedback on what can be done to improve product quality and manufacturability. We provide guidance on component selection functional testing. Additionally, we assign a complete project team with expertise in engineering, test and supply chain, providing customers with the resources necessary to get a product to market on time and on budget.