NPI , PLM, and DFM Services
We at Trio Engineering tirelessly work on implementing the most suitable new product introduction (NPI) and Product Lifecycle Management (PLM) strategy, in line with our customers' expectations and requirements.
To do so, we focus on value-added services guided towards excellence and performance from prototyping, co-design and specifications definition, to design for excellence, design for manufacturing, design for assembly and design for cost.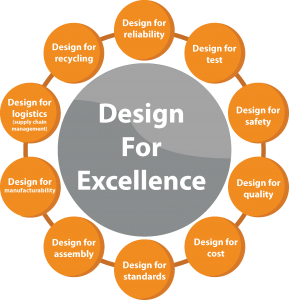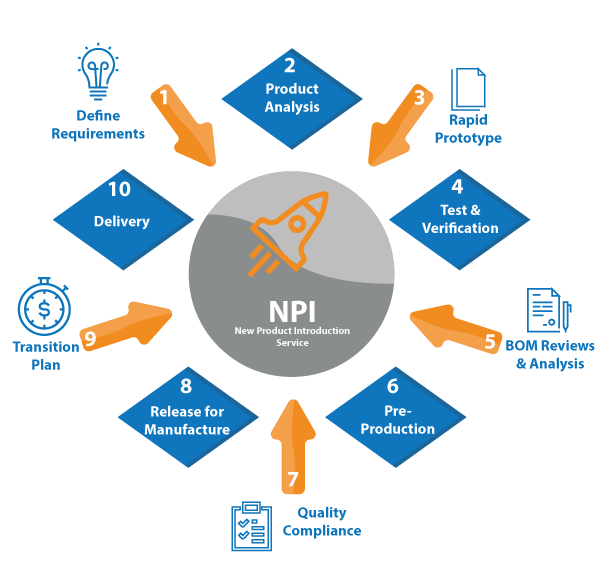 Thanks to our very dedicated engineering teams, we work on foreseeing the upcoming manufacturing challenges and provide suggestions for improvements from the outset.
We make a difference in how our customers take their new products to market.
Trio realizes the critical importance that New Product Introduction (NPI) plays in optimizing a new product's time to market. When we help customers launch complex products, we can provide engineering, technology and manufacturing expertise to meet the customer's expectations. At Trio we have extensive experience with design, quick-turn prototyping, product verification, volume production and logistics.
To ensure a smooth product launch, we not only deliver our customers' products on time, we provide them with detailed feedback on what can be done to improve product quality and manufacturability. We provide guidance on component selection functional testing. Additionally, we assign a complete project team with expertise in engineering, test and supply chain, providing customers with the resources necessary to get a product to market on time and on budget.
Magnetics
In-house design and manufacture of wound components
Trio Engineering is celebrating 35 years of being a competent partner in the design and manufacture of highly innovative and quality wire wound magnetic solutions.
Magnetics are usually broken down into four main categories; low frequency, high frequency, isolated and non-isolated.  Utilizing the application specific requirements, custom designs from our customers to meet their specific electrical and physical parameters and our unique capabilities in both design and manufacturing we have achieved many long-term partnerships.
Although machines are used to wind the wire onto a bobbin, a considerable amount of manual assembly is still required to add insulating tape between the windings, remove the wire coating for terminations, bend and shape leads, and to add insulating sleeves to flying leads. Our highly qualified and experienced staff can meet the challenges in this area.
Our wire would magnetics include high quality custom transformers, inductors, chokes and coils that can be used for panel, rack and PCB requirements.
Typical Products that we make using the magnetics from the four categories are:
Low Frequency Magnetics
Considered to be 50 or 500Hz and connected to the 220 to 240V AC single phase mains input in Europe, Asia and Africa, or 115V AC mains input in the Americas.
Line Filters
Motor Drives
Uninterruptable Power Supplies (UPS)
Pump Systems
Conveyor systems
HVAC equipment
Linear power supplies
Electricity meters
High Frequency Magnetics
Introduced with high efficiency switched mode power supplies (SMPS).
Switching and regulating LEDs
Medical Systems
EV Chargers
Non-Isolated Magnetics
Inductors
Filters
transformers to 'step-up' or 'step-down' AC voltages.
Isolated Magnetics
Where human contact with electricity is possible isolated transformers become necessary to avoid electric shocks. The transformer windings have one or more layers of insulation added, which usually consists of the plastic bobbin and insulation tape. One of the most extreme applications for our isolated magnetic products in the field of medical electronics, where the barrier uses triple insulation and/or a spacing of several millimetres.
Custom Magnetics are our heart and soul
ATE & Burn-In Solutions
In-house ATE & Burn-In System Design and Manufacturing
The Trio PEMS Division has strong capability in the design, development and manufacturing of test, control and management systems for the electronics manufacturing sector. Our distinguished team has developed this knowledge, experience and capability over the past 15 years through close collaboration with our customers from the European, US and Asian markets.
Our competitive strengths in this area are:
Our products are multi-functional & provide full traceability. Easy for management, analytical and audit purposes.
Standard and customized ATE & Burn-In Systems.

Professional

 hardware and software support.
The PEMS Engineering Team consists of:
Electronic engineers
Software engineers
Mechanical engineers
Junior engineers
Technicians

The PEMS team has designed and manufactured auto-testers for many high-end customers who had the target requirement for error-free performance. The PEMS team has the capability to deal with a large variety of products, tight schedules and engineering complexity.
Quick-Turn Prototyping
We help you design products right the first time. With our diverse and talented design support team, we address your challenges with constructive support and innovative solutions that provide you with a competitive edge.
We help you bring new products to market quickly and cost-effectively. By leveraging our partnerships throughout the design ecosystem, we offer you greater flexibility and scale in support. Our collaborative teams are ready to deliver a customized solution to meet your needs.
Our Team of Manufacturing experts, Sourcing specialists and Engineers, many with over 15 years of product experience in our facilities help you to prototype high technology products.
Among the services that we can offer you are:
PCB & PCBA design layout according to schematic diagram
BOM Reviews
Fast acquisition of raw materials
Active and passive component sourcing
PCB fabrication, assembly and functional testing
Some of the advantages that we can pass onto you are:
Long term partnership with local suppliers
Cost-effective material and component procurement
Short cycle time with precise manufacturing
Support for Testing and Certification
Support for Testing and Certification (e.g. UL, CE, FCC, etc.)
To ensure that your product can make it to market quickly, our experienced engineering and quality teams can assist you to meet all international quality and safety requirements and approvals. This can be achieved with the help of some or all the following:
Custom Test Equipment Design and Development
On-the-fly component verification during surface mount assembly
Manual investigations using bench-top instruments
Functional Test rigs (manual or automatic)
Electrical safety testing of complete boxed products
X-Ray Systems
Temperature cycling facilities (environmental testing)
The main certifications being:

FCC (Federal Communications Commission) certification is required for radio frequency devices in the United States. It sets limits on intentional and unintentional electromagnetic radiation to protect the electromagnetic spectrum.

CE (European Commission) is a compliance scheme imposed by European. It also has requirements for the protection of the electromagnetic spectrum, but the requirements include other aspects such as the protection of the consumer and in some cases the environment.

RoHS (Restriction of Hazardous Substances) also known as Directive 2002/95/EC, originated in the European Union and restricts the use of six hazardous materials found in electrical and electronic products. All applicable products in the EU market after July 1, 2006, must pass RoHS compliance. RoHS impacts the entire electronics industry and many electrical products as well.

UL (Underwriters Laboratories). This is one of the most common UL Listing Marks. If a product carries this Mark, Underwriters Laboratories found that samples of this product met UL's safety requirements. These requirements are primarily based on UL's own published Standards for Safety.
Supply Chain Management
At Trio Engineering we focus on the entire supply chain and strive to address all logistic processes all the way to the delivery to the end customer.
Using our modern ERP System with integrated CRM and MES modules, we place great value in monitoring and optimizing the entire supply chain. Accessibility to data is also a part of the supply chain, from the initial order to the final delivery.
In additions to customer logistics concepts, we also offer standard or customized packaging concepts.
To reduce scheduling conflicts, shortages, overstocks and other costly supply chain execution problems we offer the option of VMI (Vendor Managed Inventory) and/or Consignment with our key customers. This is supported by EDI (Electronic Data Interchange).
The EDI transactions that we can support are as follows (we can adopt your specifications to ensure seamless integration):
DELFOR/830 – Forecast
ORDERS/850 – Purchase Orders
ORDRSP/855/865 – Purchase Order Confirmations
DESADV/856 – Advanced Shipping Notifications
INVOIC/810 – Invoices
From Q2 2019 we will have a Warehouse located in Europe to better serve our customers.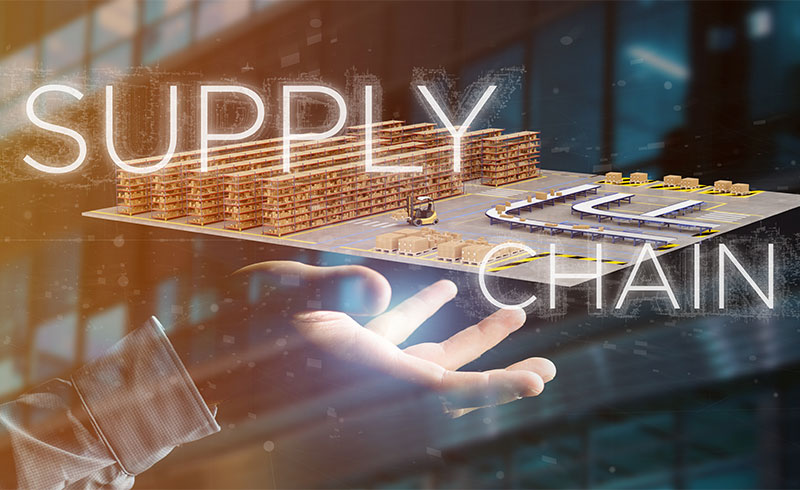 Procurement
Global Procurement & Alternative Component Sourcing
The success of any New Product Introduction (NPI) program relies on effective selection of all components, materials and suppliers.
Trio has design for procurement expertise across electrical, electronic, mechanical and electro-mechanical disciplines. And with highly experienced purchasing and engineering groups, plus a global network of suppliers, we are ideally placed to advise and support customers at the critical design stage.
Our Global Procurement Team based in Panyu is specialized by material group and divided into the following speciality areas:
Electronics
Electromechanics
Mechanics/Plastics
PCB
Indirect Materials
Typically, between 50%-80% of the cost of a product is material and lead lead-times of between 12-20 weeks are not uncommon. We therefore believe partnering with an EMS company that can apply the appropriate resource, focus and leverage to the supply chain is vital.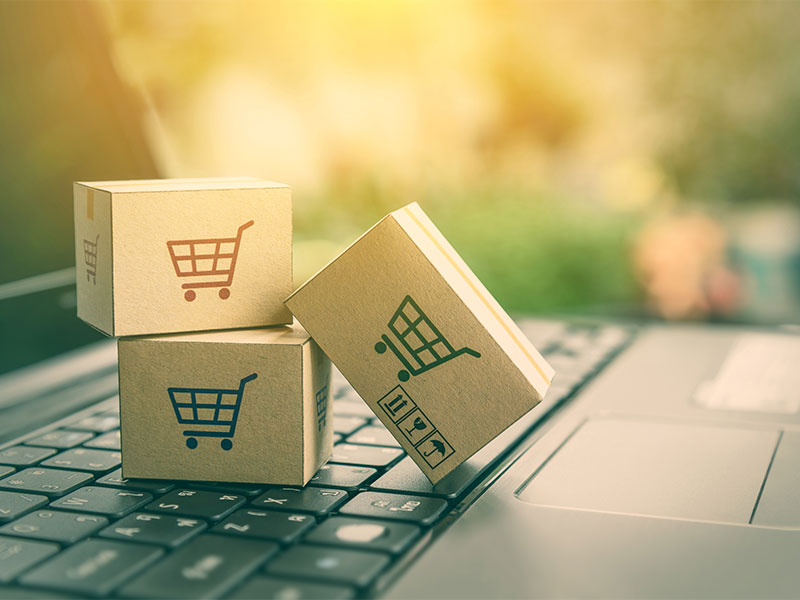 Our material procurement service takes the strain out of component shortage issues, ensuring minimal disruption to your supply chain. Carried out in accordance with ISO 9001 the range of procurements services available to you includes:
Last time buys of strategic parts
Sourcing of obsolete parts
Inspection, verification and test of electronic components within our dedicated laboratory
Sourcing of specialist drawn items from our established international network of suppliers
BOM "health checks" for compliance with legislative requirements, such as RoHS, REACH, Dodd-Frank Act, etc.
Periodic pricing negotiation with value analysis
Alternative component sourcing
Up-to-date knowledge of component market trends
Supplier qualification programs and audits
Partnering with key suppliers
Components management for end-of-life products
Sourcing and management of RoHS compliant materials
Cell Manufacturing
Modular Cell Manufacturing to support low to medium volume/high-mix requirements
In addition to conventional assembly lines we also have a cell production section which allows us to gain higher flexibility and to maintain lower costs in line change-overs. This is ideal for smaller batch production of products which are of higher complexity.
Traceability
Comprehensive Traceability through Integrated MES
T-MICS (Trio Manufacturing In-Line Control System), is our in-house designed and developed Manufacturing Execution System (MES). Although its design is based on a traditional MES System, T-MICS also possesses some very unique features that separate it from ordinary MES Systems. T-MICS is currently protected under copyright law.
One of the most apparent features that differs T-MICS from other MES Systems is our Unit Under Test system (UUT system). The UUT system provides traceability of our products, from tracing raw materials batch to in-line productivity and quality rate. In the UUT system, labels are placed on the sub-assemblies for every product. Each label contains a 2D barcode, which is a unique ID carrying various production information like production order and batch. After every quality control test for the product through various testing equipment, including our Automatic Test Equipment (ATE), Automatic Optic Inspection machines (AOI) and Burn-In machines, the test records are linked with the UUT ID.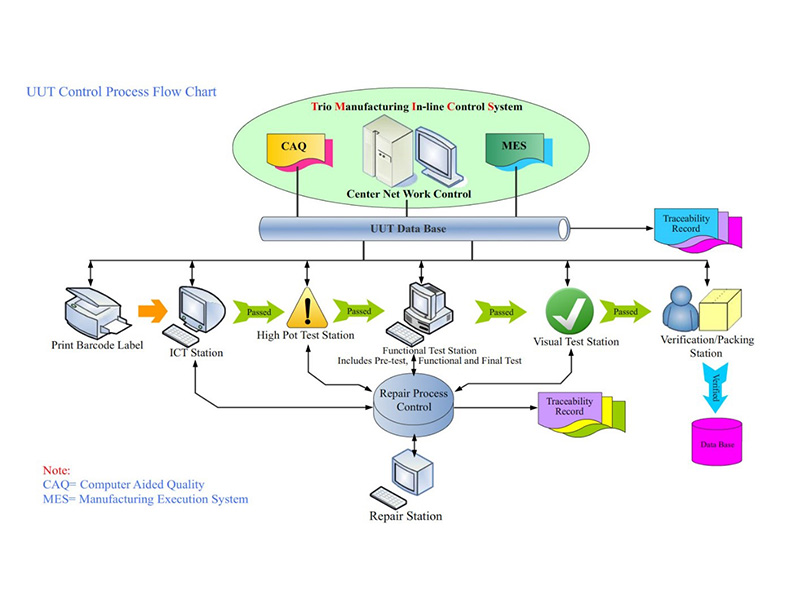 In addition to the UUT system, there is also another system for which we have a patent request pending. It is the SMT Proof system. On our SMT production floor, the materials to be placed are too small to handle and look similar in shape: This often results in miscalculations or misuse. The SMT Proof system can locate the exact SMT materials to be used in each production order with the exact quantity.